May 29, 2020
Posted by:

ExpGc_Adm

Category:

News
Abu Dhabi Power Corporation (ADPower) alongside its subsidiary, Emirates Water and Electricity Company (EWEC) and the Abu Dhabi Water Management Centre (Tadweer) will develop two waste-to-energy (WtE) plants in Abu Dhabi and Al Ain.
The companies have signed a memorandum of understanding (MoU) for the development of the WtE plants, which will be developed under the independent power producers (IPP) model, the UAE's state-held news agency, Wam, reported.
According to Wam, the MoU was signed during a virtual ceremony by the CEO and managing director of  ADPower, Jasim Husain Thabet; CEO of EWEC Othman Al Ali; and general manager of Tadweer, Salem Al Kaabi.
Upon completion, the plants would be able to transform up to 1.5 million tonnes (t) of municipal waste into energy every year. The plants will result in collectively reducing CO2 emissions by approximately 2.5 million tonnes annually, which is equivalent to removing more than 500,000 cars off the road.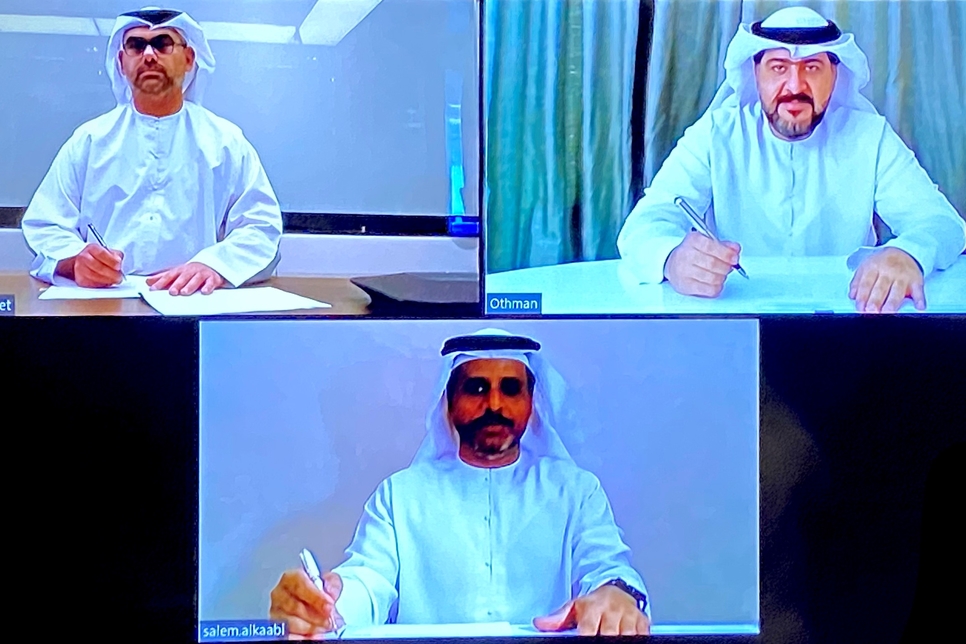 The Abu Dhabi plant is expected to be among the largest WtE facilities in the Middle East. It will be located within the Industrial City of the UAE capital in the Mussafah region.
The plant will have an expected processing capacity of up to 900,000 t of waste annually. It will also generate up to 90MW of electricity every year, which is enough to fulfill the power needs on an average of 22,500 homes in the UAE.
Meanwhile, the plant in Al Ain will have an expected processing capacity of up to 600,000 t of waste annually. Additionally it will generate up to 60MW of electricity every year that can power up to an average of 15,000 UAE households.
Speaking during the virtual ceremony, Thabet said that the MoU supports UAE Vision 2021, which aims to divert 75% of waste away from landfills.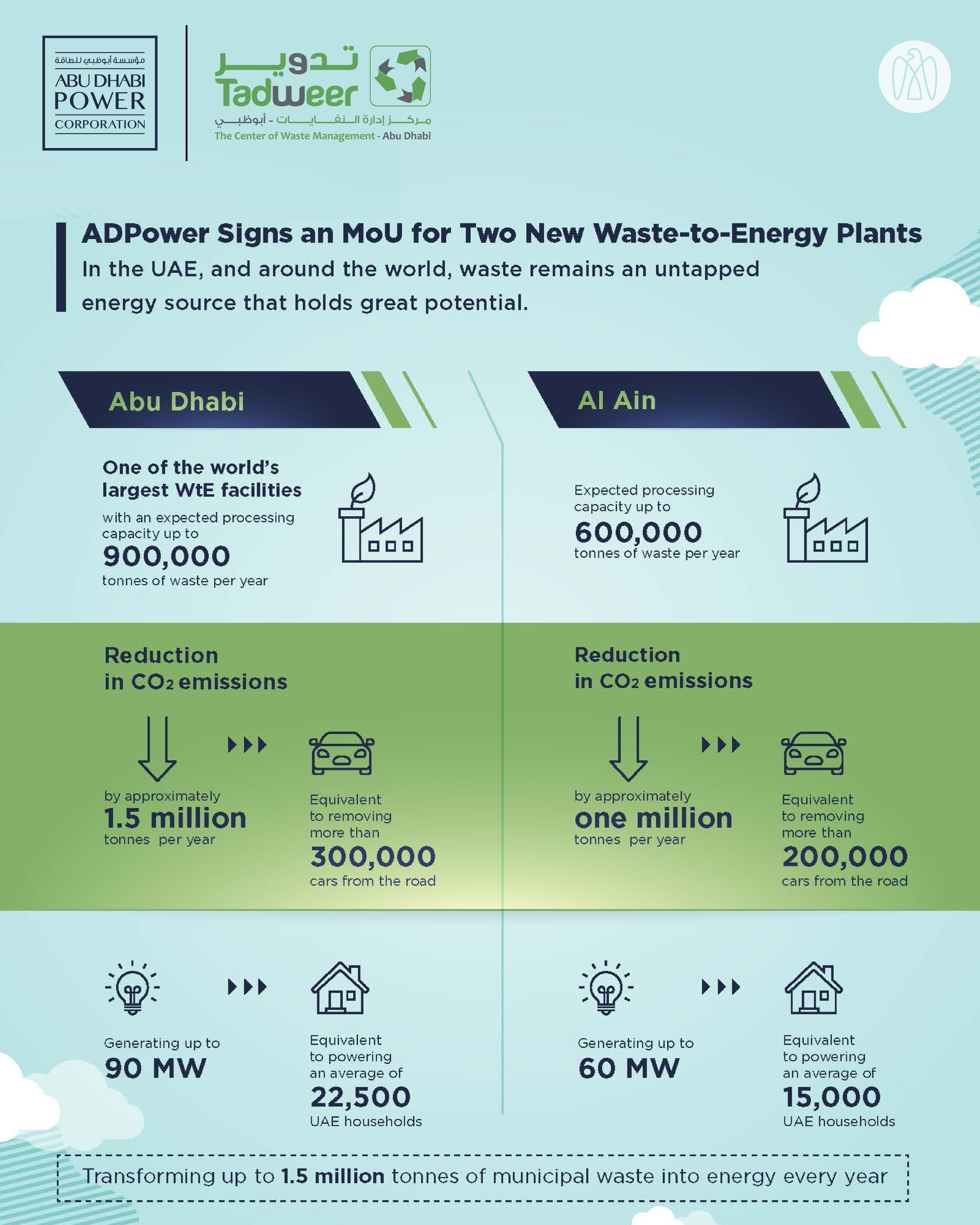 He added: "The proposed WtE plants will reduce the impact of waste on the environment and human health, helping to deliver on the water and electricity sector's sustainability agenda."
Meanwhile Ali said that the project will be "a benchmark throughout the region for the development of sustainable WtE facilities and waste management systems".
Commenting on the facilities, Dr. Al Kaabi said: "This agreement is aligned with Tadweer's continued efforts to divert waste from landfills and encourage environmentally friendly and commercially viable solutions to address the challenges posed by the treatment of large volumes of waste."
Under the IPP model, ADPower would enter into a long-term power purchase agreement (PPA) with EWEC as the off-taker of the electricity; and a long-term waste supply agreement with Tadweer as the provider of feedstock waste.
Invitation of proposals from private sector companies to design, build, finance, operate and maintain the facilities would be announced.